---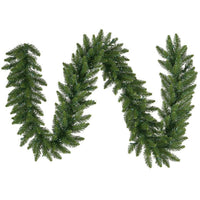 Charlotte Choir School is proud to offer fresh garland from North Carolina Fir and Pine greenery to help make your spirits bright this holiday season. These beautiful symbols of the season are available for shipping for yourself, or as gifts for your friends, family, and business clients.
Two types:

 Fir or Pine

Two lengths: 25' and 75'*
Free local pickup is available on Monday, November 20 from 2:00 p.m. to 7:30 p.m. and Tuesday, November 21 from 9:30 a.m. to 7:30 p.m. in Uptown Charlotte.
Our garland is only available for local pickup.
Chorister Delivery is coordinated with your favorite chorister. If you've not prearranged delivery with a chorister, please plan to pick up your order on Tuesday, November 21. If you need to make alternate arrangements to pick up your order on a different day, you can communicate this on a form sent out in mid-November.
*Fir garland is not available in the 75' option